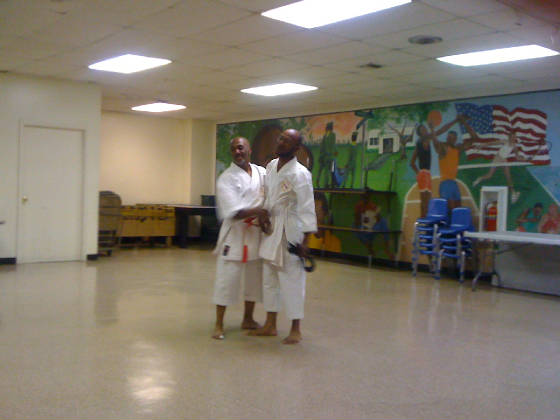 SCOKDA'S NEWEST YUDANSHA "Yasin Abdul-Qudduus"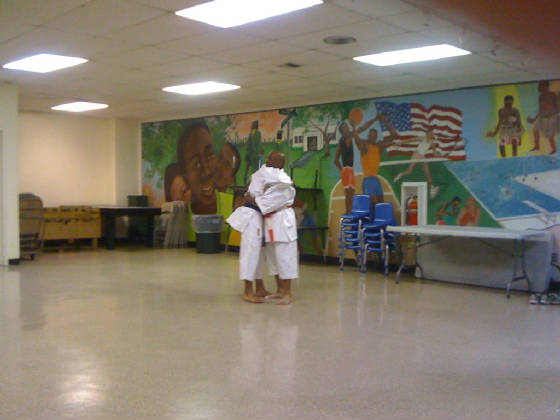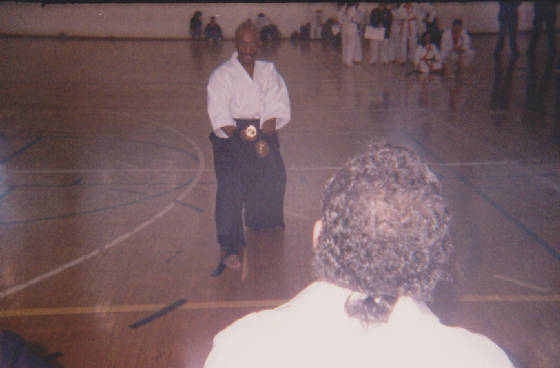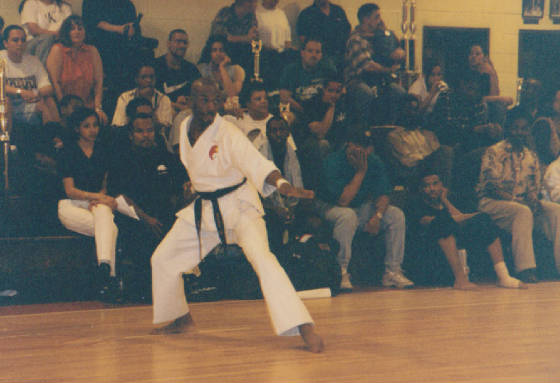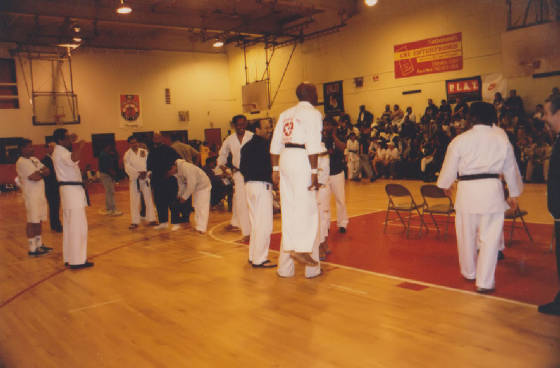 "WALKING ON AIR" Such a great day, Got to compete with real masters!! Check the photo!!
__________________________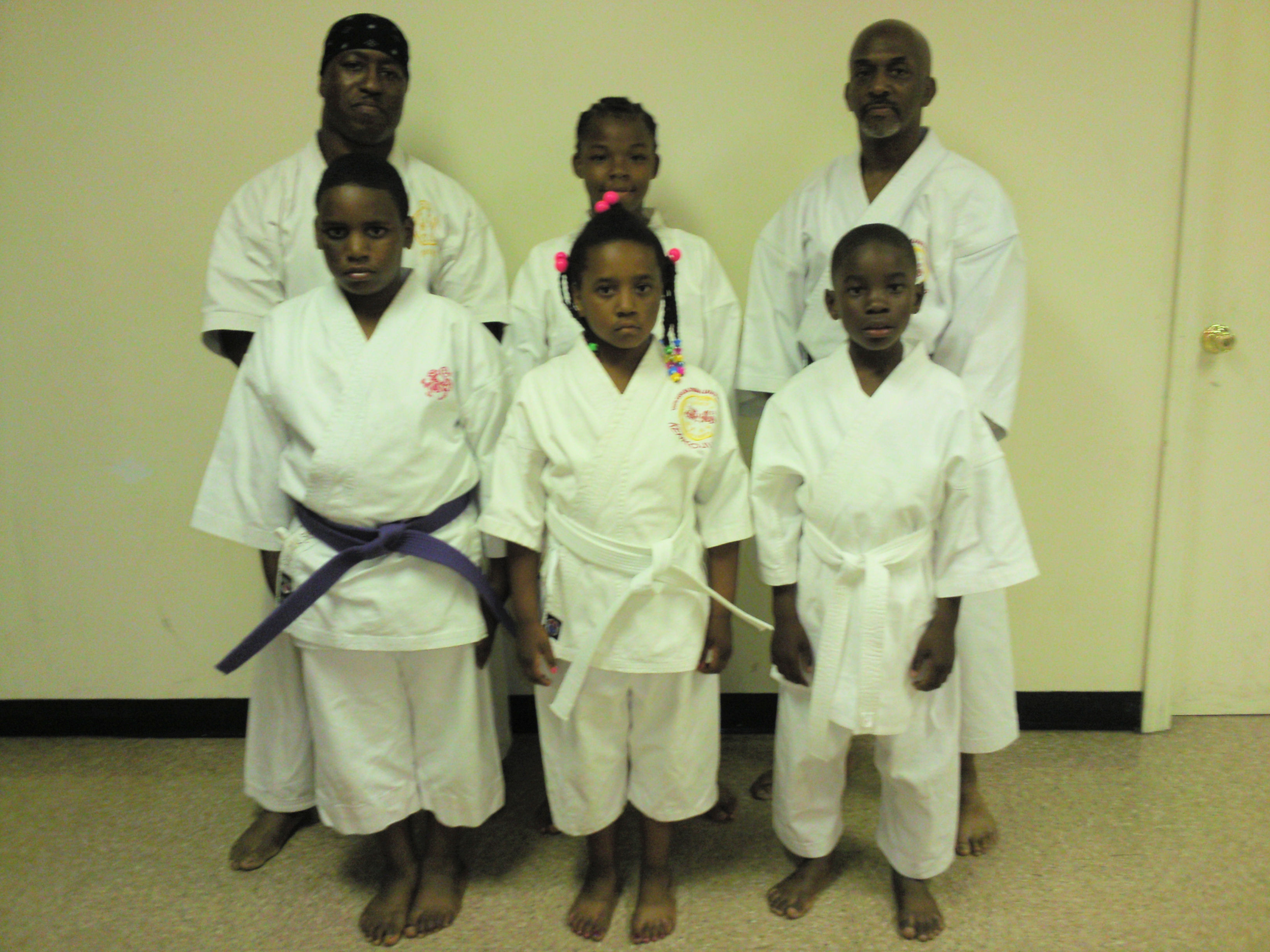 Jontae Horton / fist break, foot break, single head break, double board head break
2008 MASS MARTIAL ARTS COMPETETION, NEW YORK CITY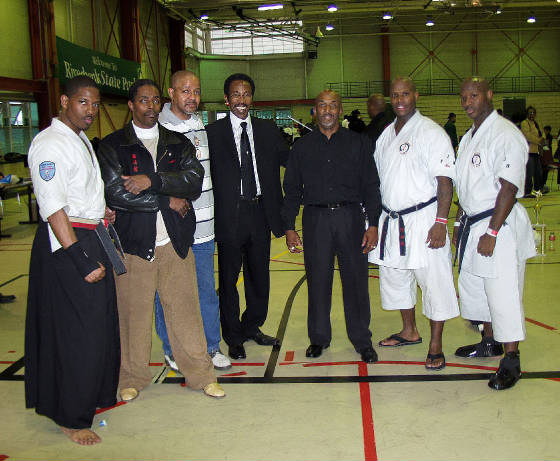 LFT TO RT
MASTER ERNEST HYMAN III,
KYOSHI SAMAD RAATIB,
HANSHI T.DALTON,
GRANDMASTER SAM McGEE,
SHIHAN RAY McRINNA,
SHIHAN KEVIN GARRIS,
SHIHAN KERRY GARRIS.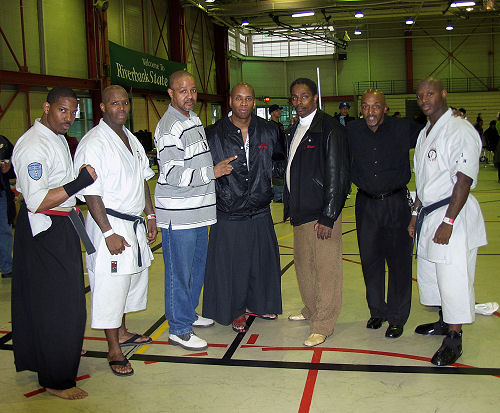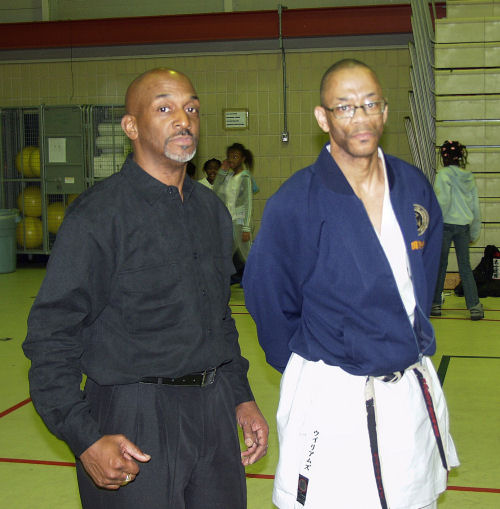 SHIHAN RAY McRINNA AND SHIHAN DERRICK WILLIAMS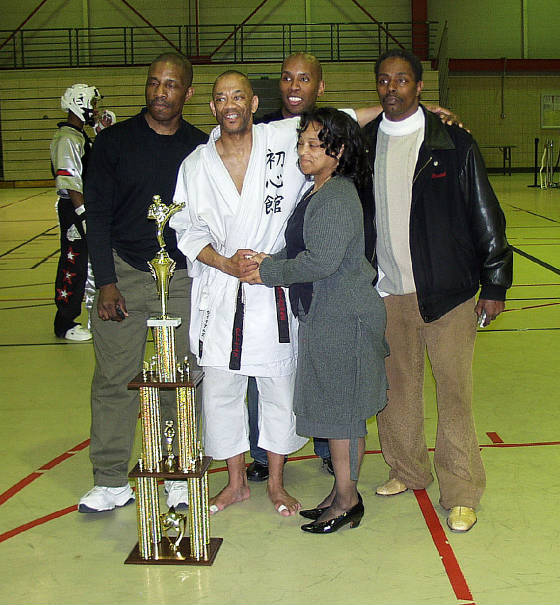 Master Michael Robinson (pictured above), resides in Austria. He has long been missed by many martial artist here in the US. He is here in the United States visiting for a brief period. Master Robinson has extensive knowledge in various arts that would easily enhance anyone's current martial status. For those in the NY and surrounding areas, Master Robinson can be contacted by communicating with Kyoshi Samad Raaitb on New Yorks
"ORIGINAL KARATE DOJO".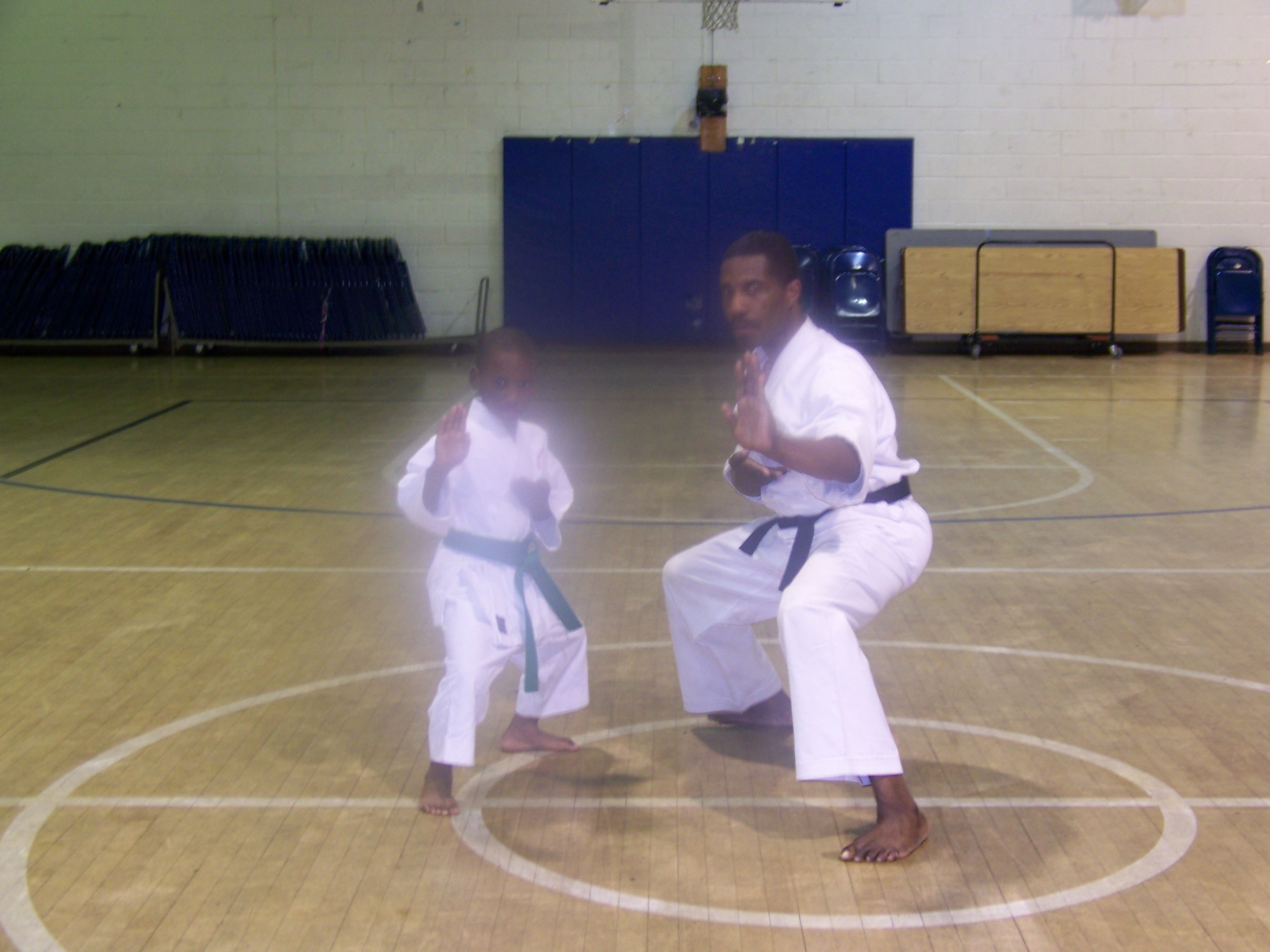 JONTAE AND MASTER CARL SMITH OF NEW YORK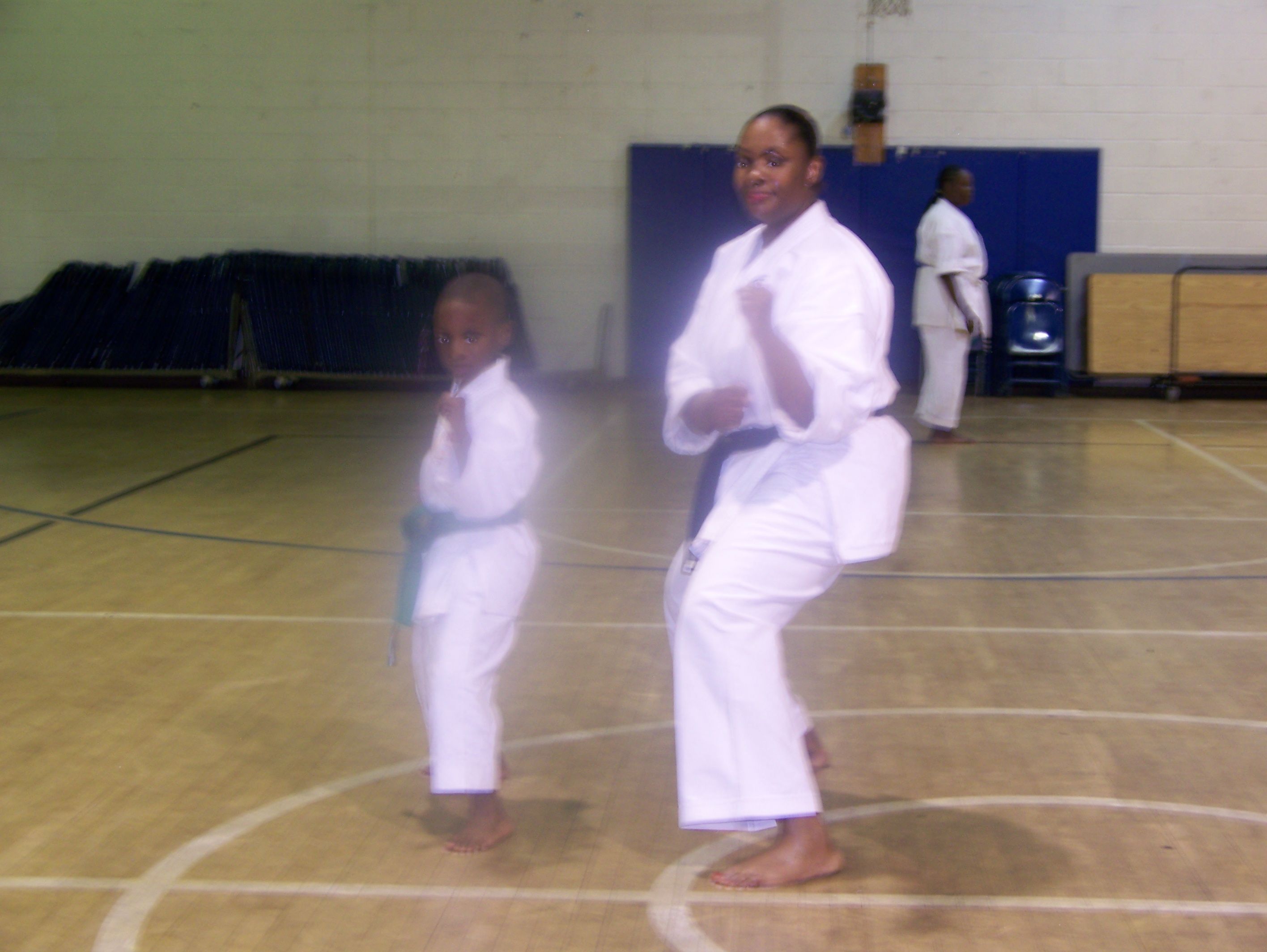 JONTAE AND SENSEI CHRISTINE SMITH OF NEW YORK
"LOLO", WHERE ARE YOU?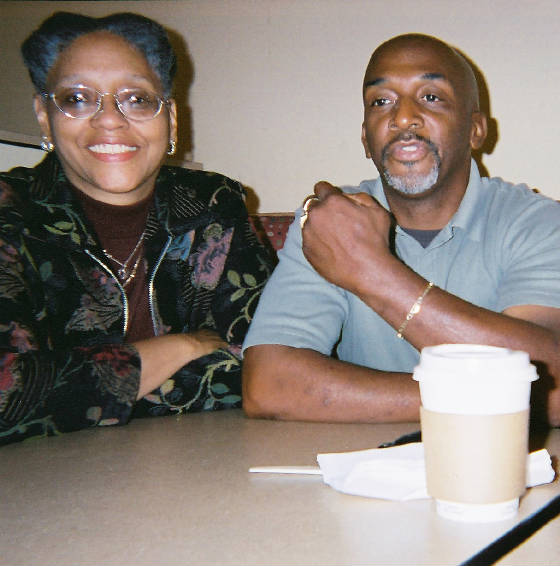 On my last visit to New York I was fortunate enough to have a sitting with Ms. Annette M. Hamilton. My best guess is that at least 25 years had past since the last time we saw one another. This would not have happened any sooner had it not been for Shidoshi Dan Clinkscales (much respect and many thanks). This meeting was definitely the highlight of my visit.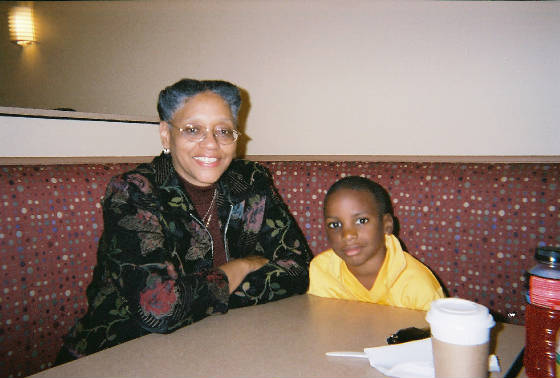 S.C.O.K.D.A. TIGER CUB LEADER JONTAE HORTON SITS WITH MS. HAMILTON
Although the three of us had a wonderful time together, I honestly feel that the tigercub leader had his best time meeting lots of different karate masters, and especially being propped on the high speed cycle of Kyoshi Raatib's brother, Mr. John Wright (this was his highlight).
THE ENGINES NOT EVEN STARTED BUT, OH WHAT A FEELING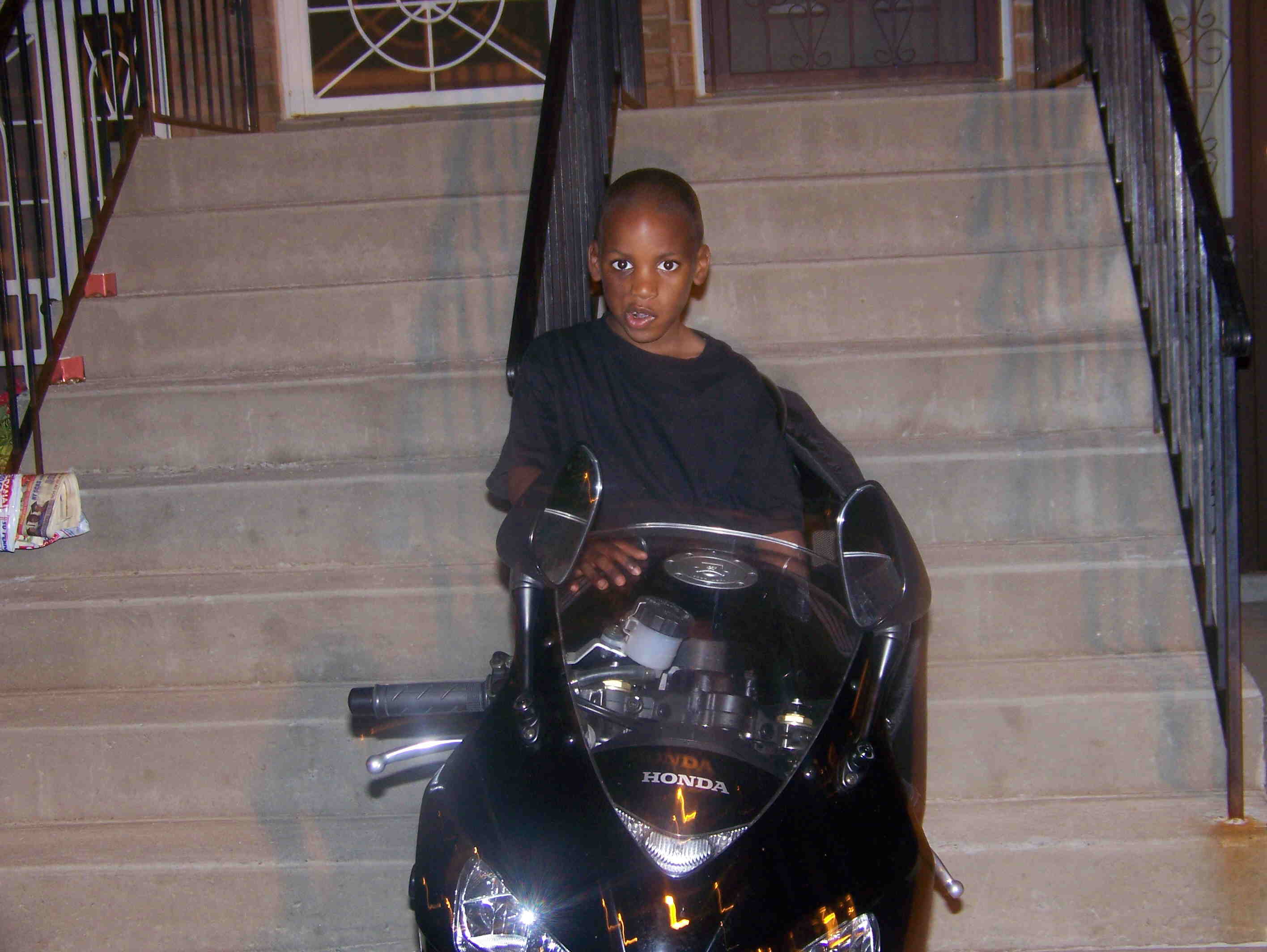 JUST CHILLIN IN NEW YORK
_________________
NYOKD (TWIN TIGERS) DYKMAN
VISIT THE LOWCOUNTRY (SC)
9 PHOTOS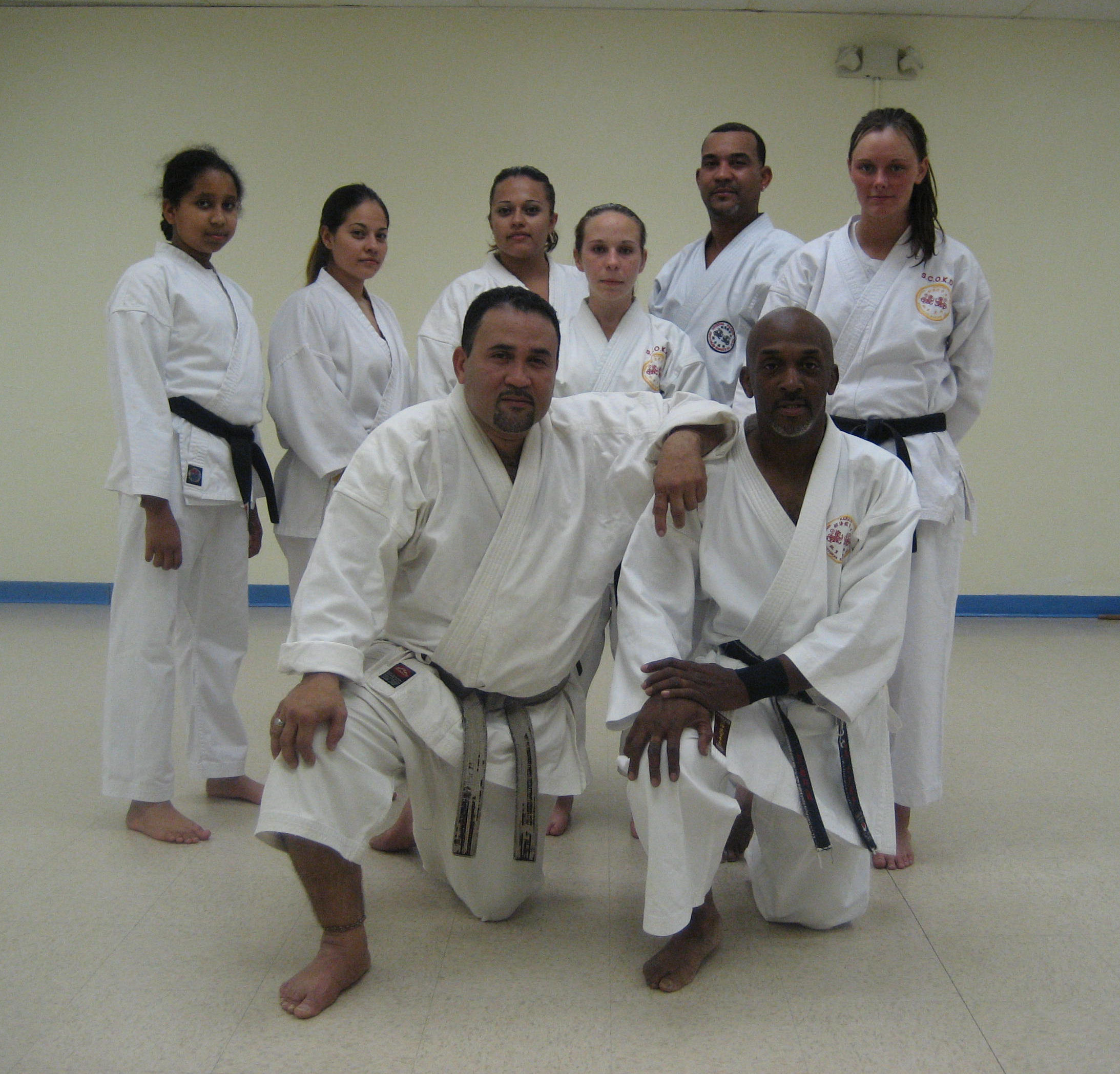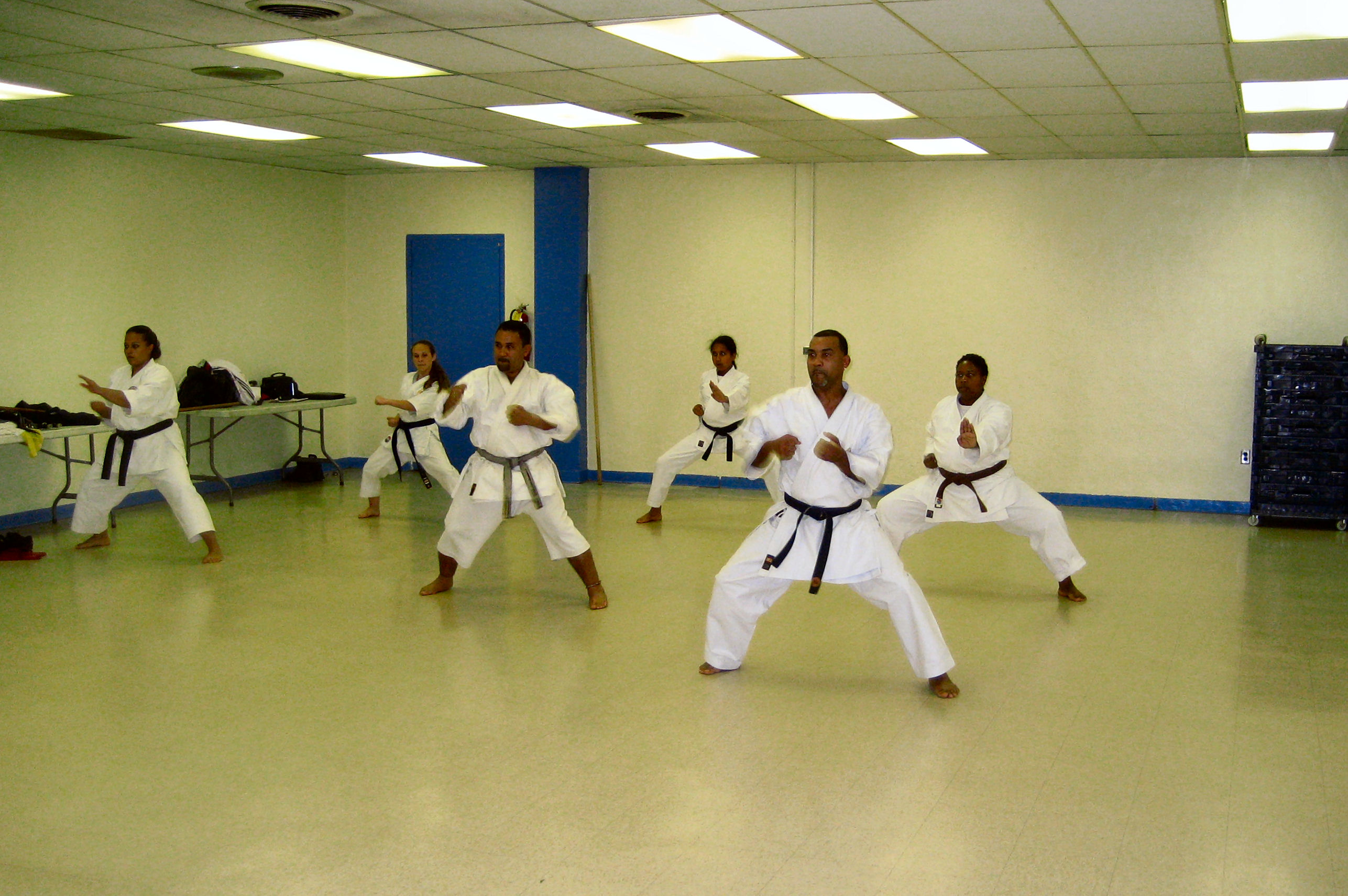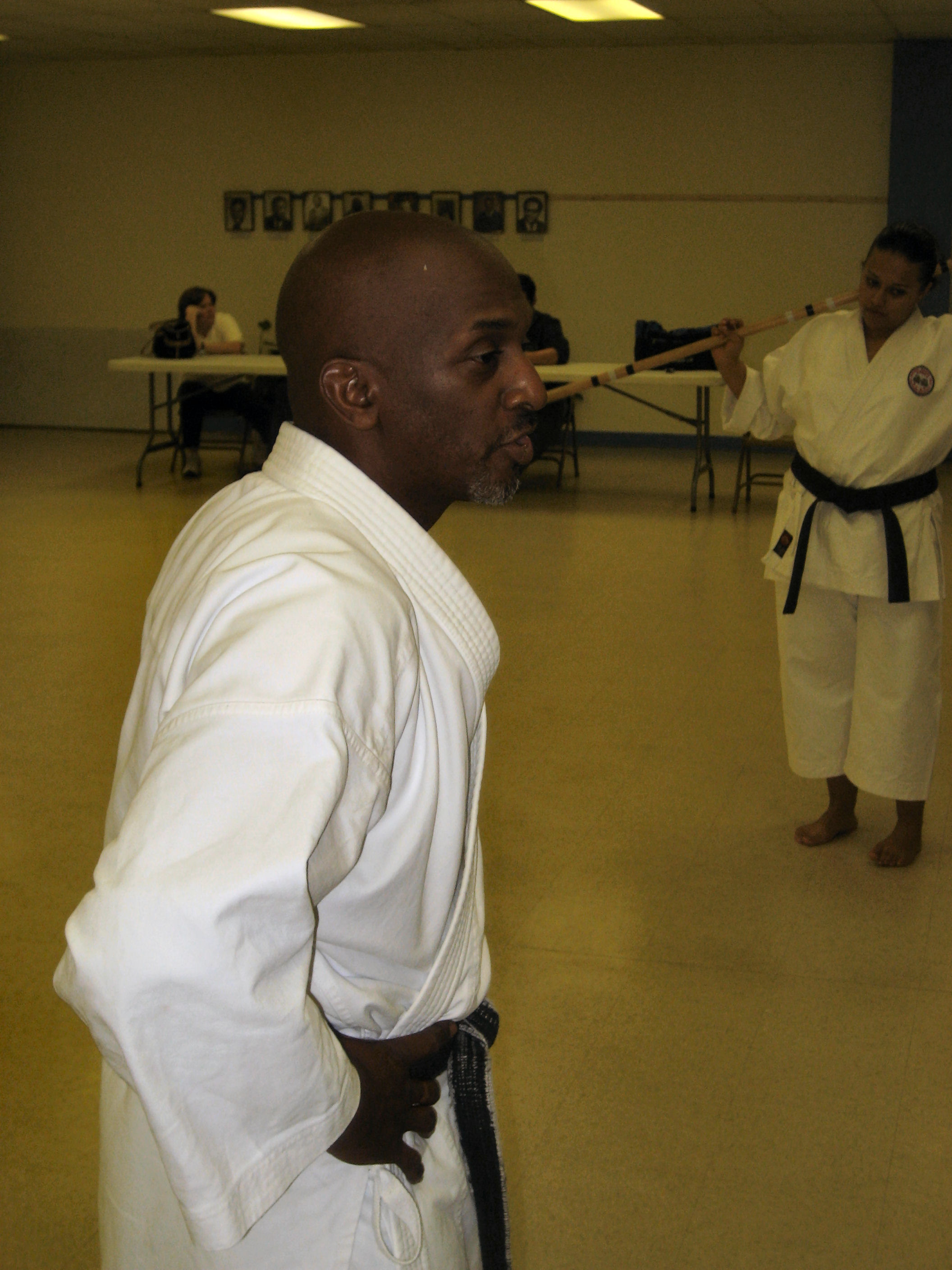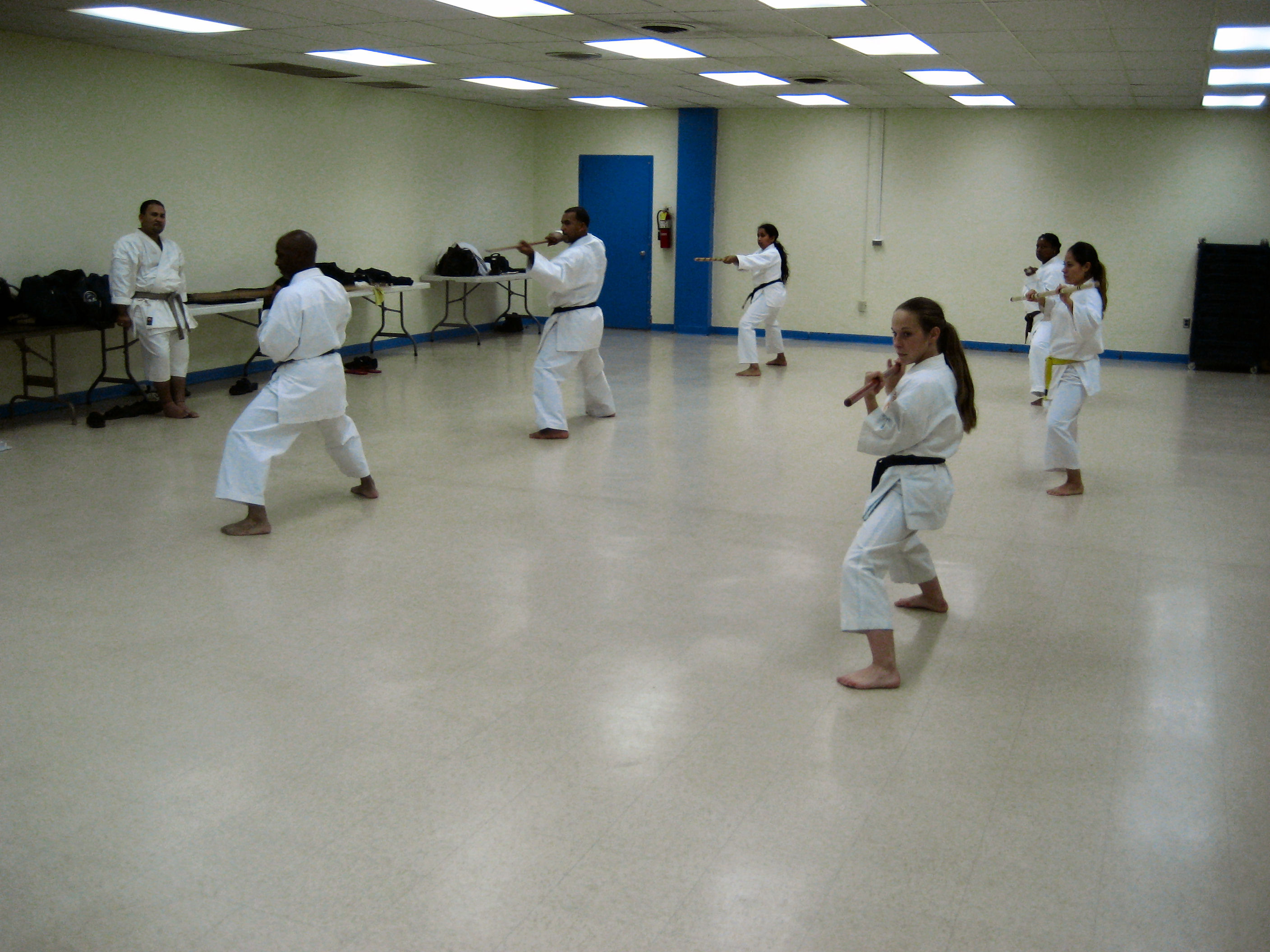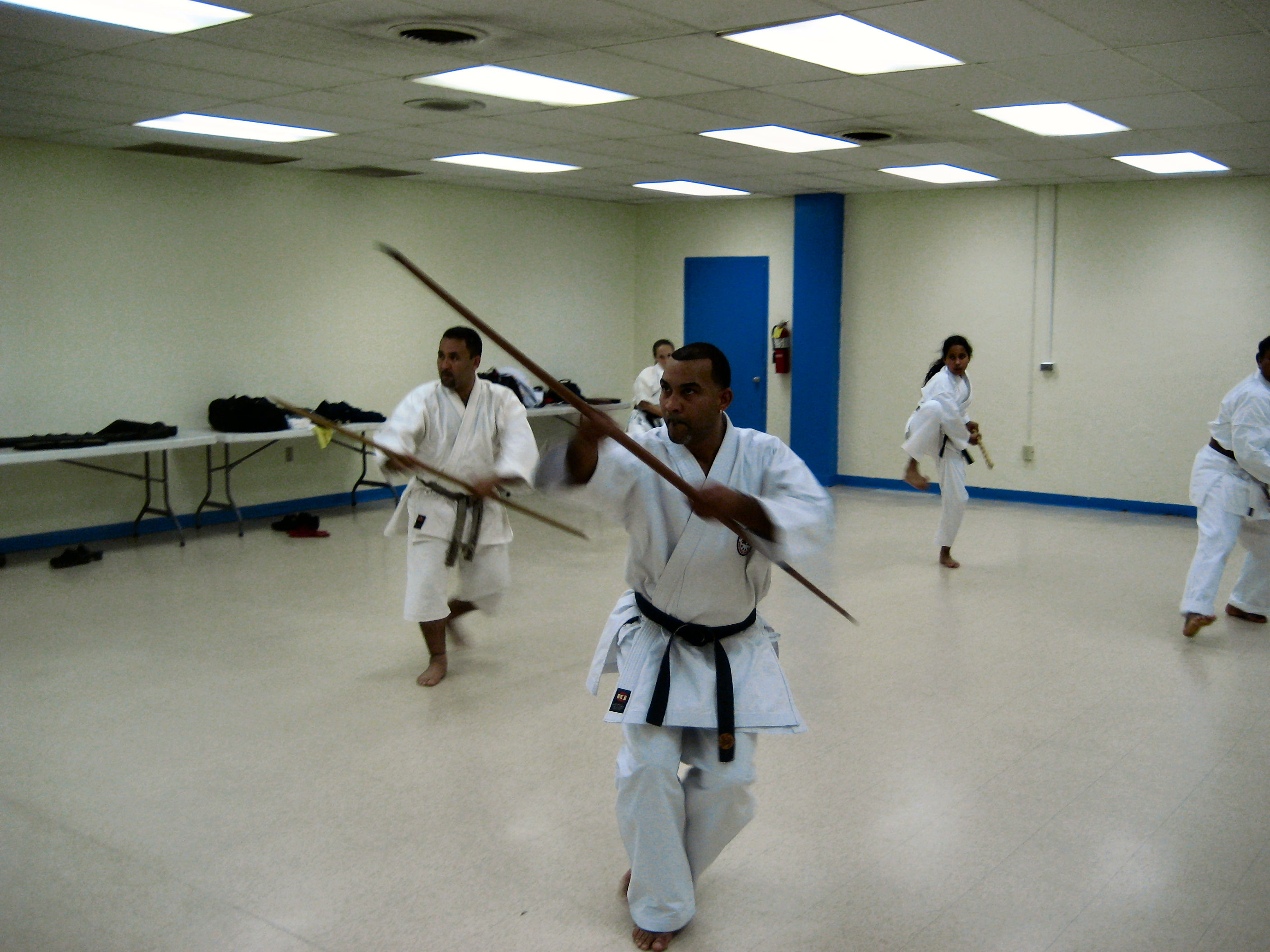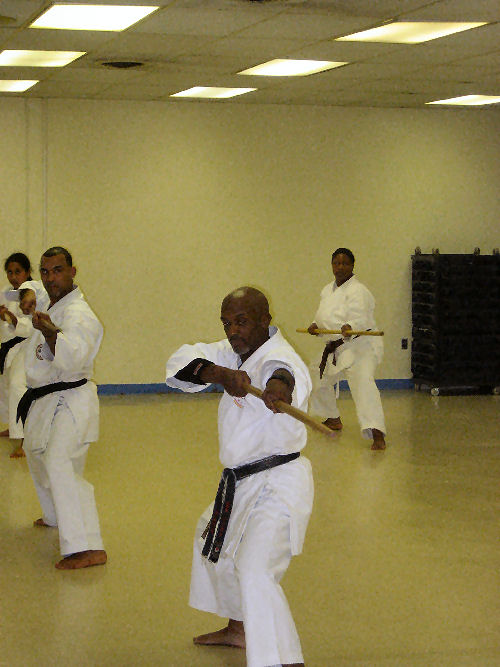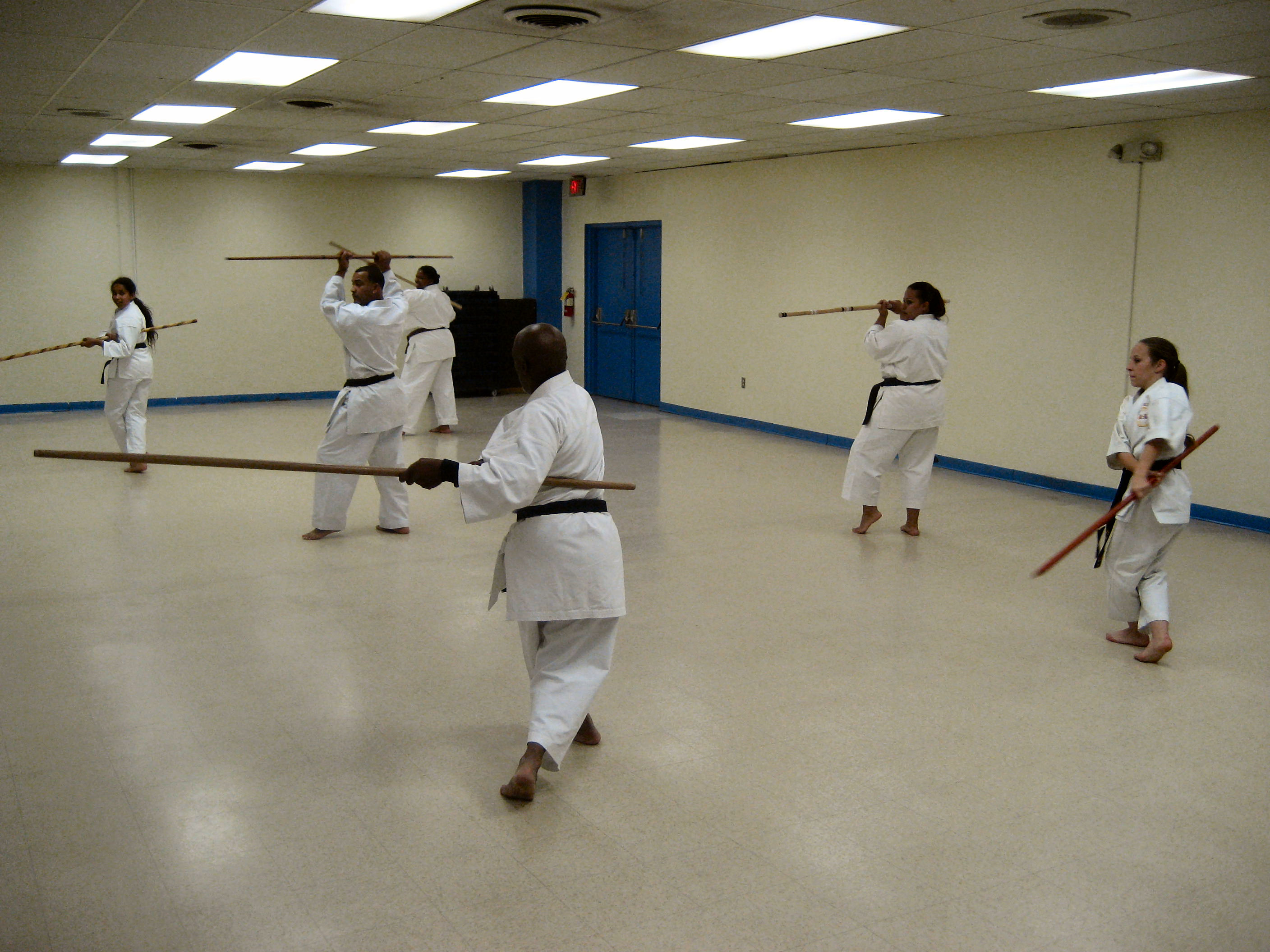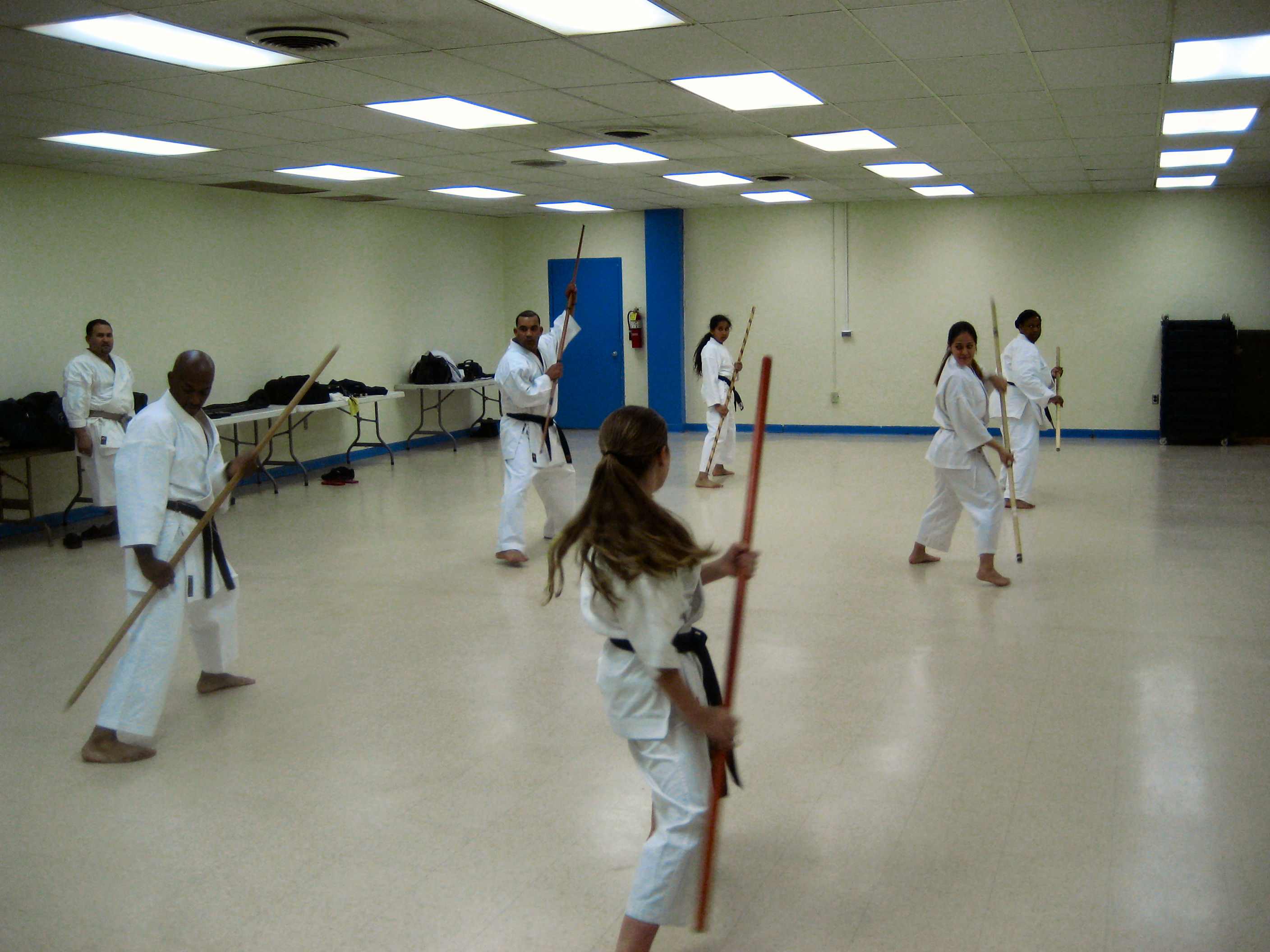 THE ABOVE 9 PHOTOS COURTESY OF:
JEROME RATLIFF PHOTOGRAPHY
********************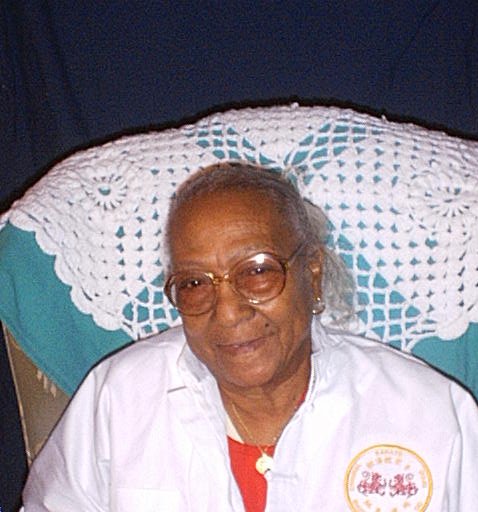 THE PRINCESS / POWER IN RESERVE
This is the first student, top cheerleader, and proud sponsor of Shihan Raymond McRinna....Hi Mom.
Mrs. Miriam E. Brightman-Haig, "A.K.A. Princess."
The Princess in essence really doesn't like to see her son in competition, (although she is proud of the numerous championships, trophies, and medals). However, her backyard is the very training ground where much of Shihan McRinna's Shotokan technique is honed.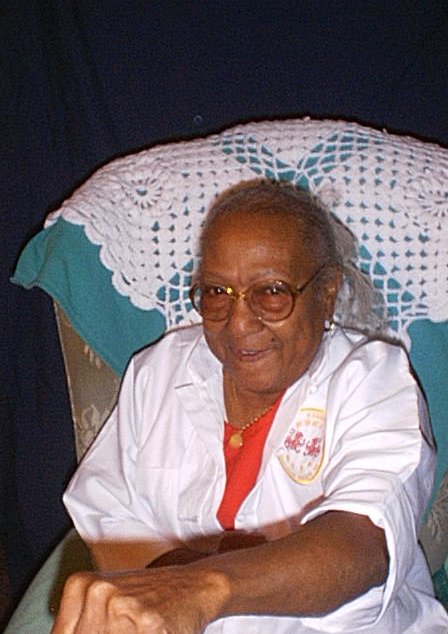 THE PRINCESS / POWER RELEASED
SOUTH CAROLINA
ORIGINAL KARATE DOJO ASSOCIATION
A NON PROFIT CORPORATION
SINCE - 2004