This posture is called:
"Ive got the candy and you can't get any."
They tell me that these push-ups are a necessary thing
(yeah necessary--I know I'm only 4 but I actually know what I'm saying). They're suppose to make me strong and stuff, but right now, my arms hurt.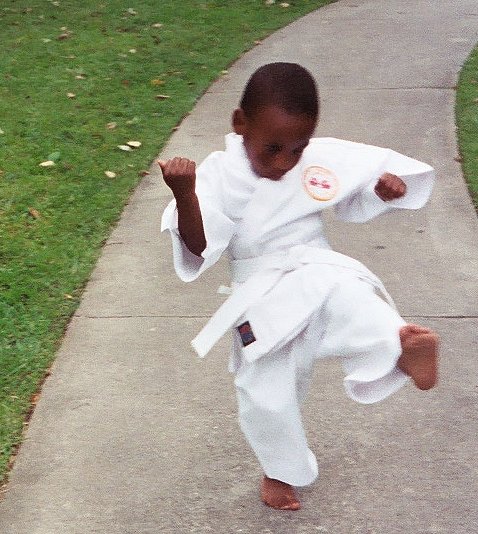 Mae geri--a very good thing......... for people standing in front of you when sparring (I told you I know about these things). Sensei tells me all the time the fastest way to the target is direct, however sometimes you need a round about way to get that point (like the photo below).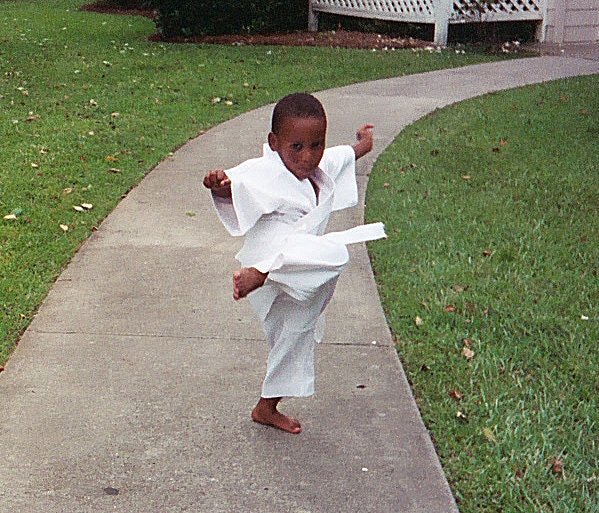 MAWASHI GERI
MAA WAAA SHE GARY oh shucks,.......... I'll stick to roundhouse kick. I like this kick, it's really cool because it's fancy,
(and you know us kids---WE LIKE FANCY).
Jontae Horton's New York trip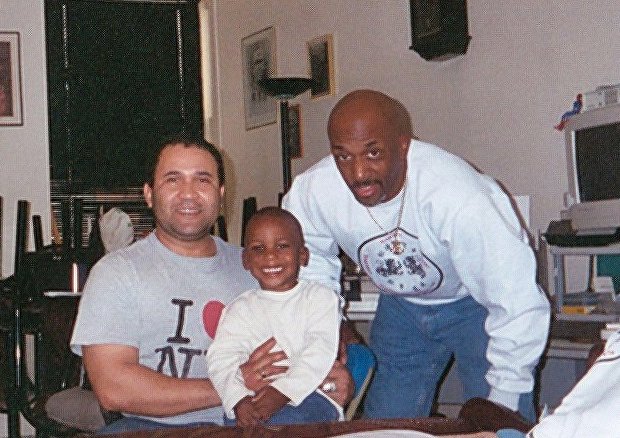 OKD MEMBERS 'SHIHAN' EUGENIO JEMINEZ, JONTAE HORTON & 'SHIHAN' RAY McRINNA
Here we (I) are/am cheezin it up with the big dogs in bigtime New York. It didn't take NY long to get used to me (I'm that kinda guy). I was lookin to hang and kroon a bit with the Sinatra guy or even Billy-J (Joel).
Oh well, maybe next time I'm in town I won't be too busy.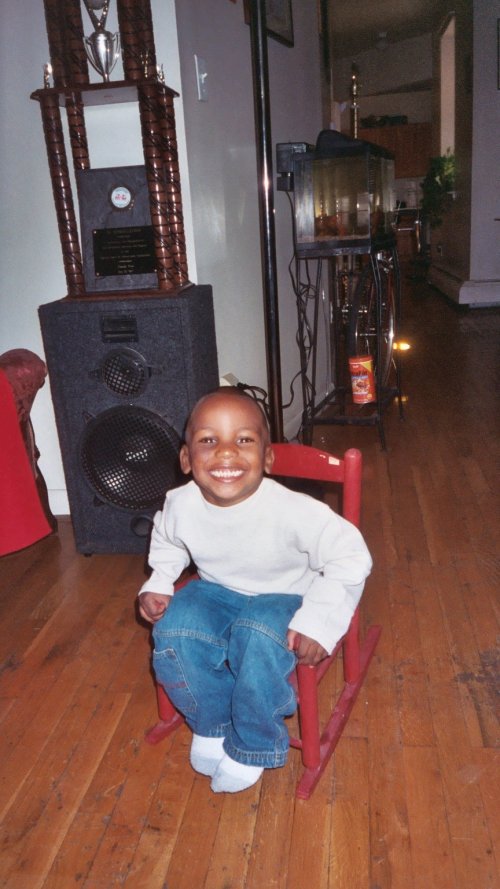 South Carolina's Jontae Horton enjoying his visit to Shihan Samad Raatib's home in New York.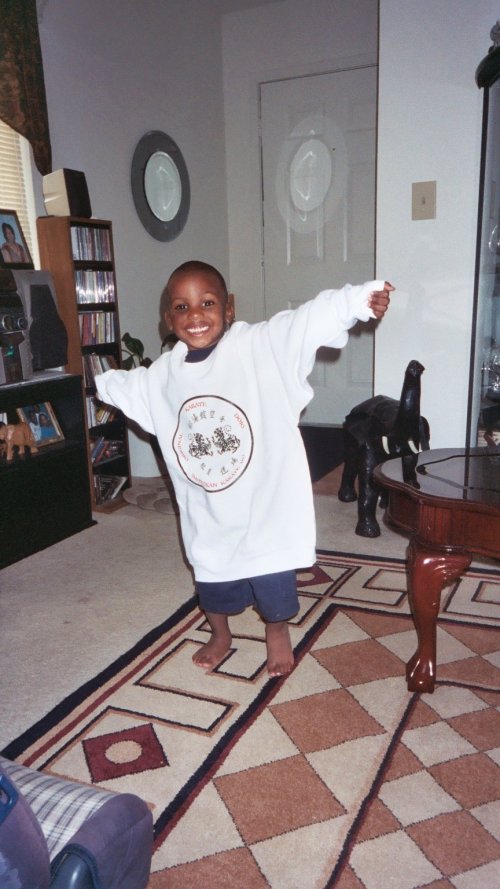 OKDeeeeeeeeee!!!
Back in town (SC) at Grannies place.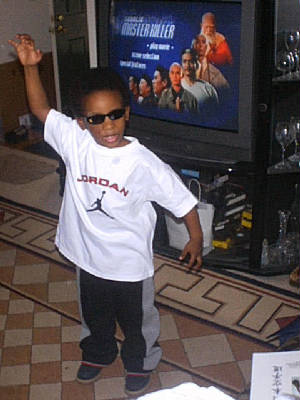 Just finishing up watching "MASTER KILLER".
I think i'll go outside for a while and chill. "LATER DUDES"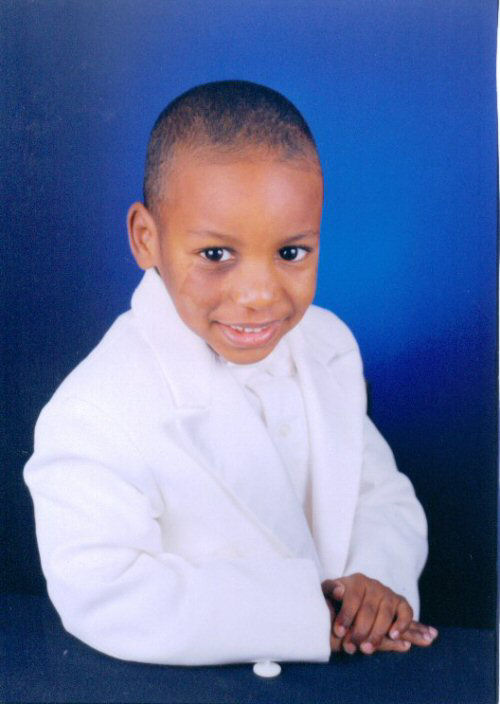 This is one of my school photos. I guess you're wondering why I'm dressed this way.... Well I dress for success. (you wear what you want to school and I'll wear what I want)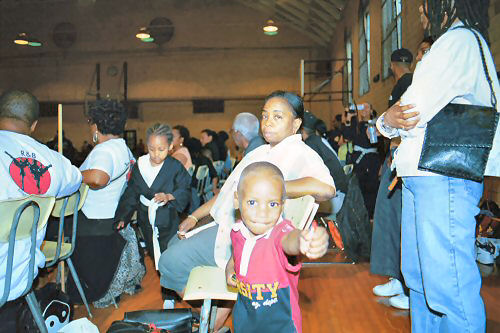 This is a long lost photo of me at my first karate tournament, (wow, what a long time ago).